Main Content Starts Here, tab to start navigating
Tipsy Flamingo | Cocktail Bar in Miami, FL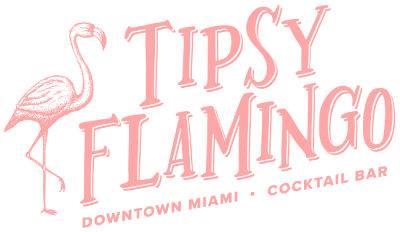 Slide 1 of 3
Slide 2 of 3
Slide 3 of 3

Greetings from Tipsy Flamingo - A Miami-inspired cocktail bar from the group behind RedBar Brickell & Sweet Caroline Karaoke Bar. Tipsy Flamingo is the perfect fusion of delicious cocktails and groovy music. The decor, the sounds, and the drinks all come together to create a unique and intimate vibe that's difficult to find in Miami.
Book An Event
If you're planning a birthday party, bachelorette party, office happy hour, or just a good ol' get-together, Tipsy Flamingo offers custom private event packages. Tap the button below to inquire about hosting your event with us!
Tipsy Flamingo - Main Bar
Tipsy Flamingo is an intimate venue, perfect for events with 100 guests or less. The space lends itself to more informal gatherings, such as cocktail receptions, happy hours, bachelor/bachelorette parties, and more. Our focus is to provide our guests with a fun yet professional atmosphere anchored by our delicious cocktails, quality music, and excellent service.
We offer open bar packages, drink tickets, and custom event packages based on your needs. For more information, tap the button below!
Slide 1 of 7
Slide 2 of 7
Slide 3 of 7
Slide 4 of 7
Slide 5 of 7
Slide 6 of 7
Slide 7 of 7
Contact Us
Send us a message and we'll get back to you as soon as possible. Looking forward to hearing from you!